Why Wear a Sports Mouthguard?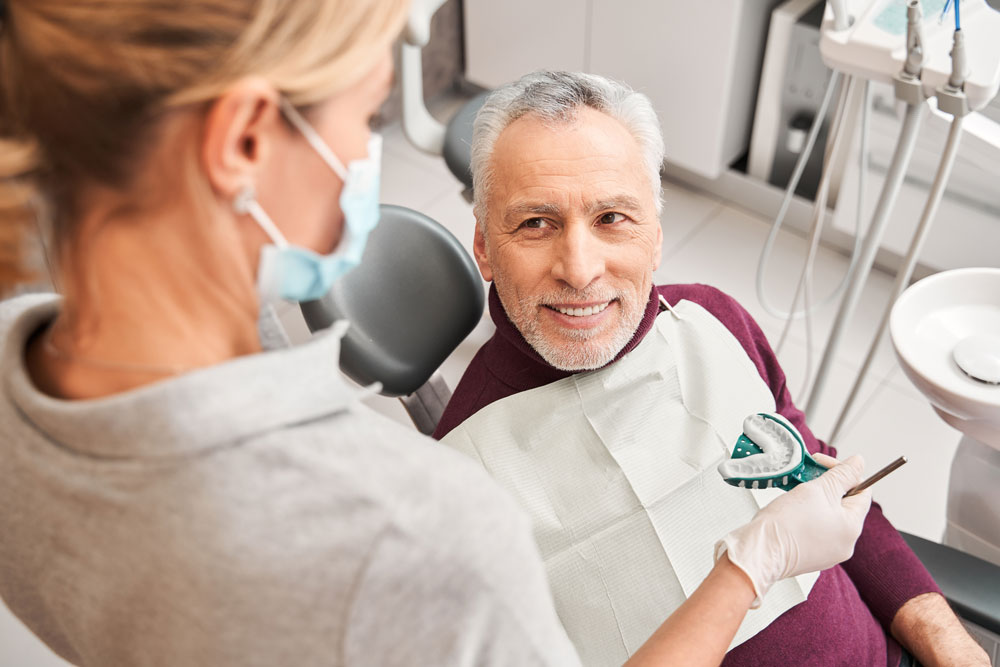 Sports-related injuries continue to be a leading cause of dental trauma, resulting in millions of teeth lost every year. That's why your trusted team at Afton Dental recommends wearing a sports mouthguard, custom made for your smile. We are all about prevention rather than addressing dental injuries after they occur.
What Are Sports Mouthguards?
Sports mouthguards are oral appliances athletes wear over their top teeth during sports or physical activity. They cushion the teeth and absorb the forces of sudden impact, lowering the risk of sports-related dental injuries. A sports mouthguard can help prevent a tooth from getting knocked out, chipped, or fractured if you suffer a blow to your face while playing contact sports. It can also help protect your lips, tongue, and gums and prevent damage to orthodontic appliances.
Who Should Wear a Sports Mouthguard?
Any person engaged in sports that involve body contact, falls, or flying equipment should consider a sports mouthguard an essential piece of athletic equipment. That's true for team sports such as basketball, football, and baseball or activities that increase the risk of oral injury, such as gymnastics, skateboarding, or mountain biking.
According to the American Dental Association, wearing protective mouthguards prevents more than 200,000 sports-related oral injuries each year. The National Youth Sports Safety Foundation estimates that athletes not wearing mouthguards are 60 times more likely to sustain oral injuries during sports activities, with many developing long-term dental problems.
What Are the Types of Sports Mouthguards?
There are three main types of sports mouthguards available, including the following:
Stock Mouthguards: These premade, ready-to-wear mouthguards are the most affordable mouth protectors. Unfortunately, they don't usually fit well, can be bulky, and may make it difficult to breathe or talk.
Boil and Bite Mouthguards: Before wearing them, you place these mouthguards in hot water, then bite in the softened plastic for a more customized fit. Unfortunately, these mouth protectors are often bulky and rarely provide the needed protection.
Custom Mouthguards: These mouthguards are created from impressions of your mouth for a fully customized fit. They are made from high-quality materials, providing superior comfort and protection.
Custom Sports Mouthguards Near Me in Concord, NC
Contact Afton Dental in Concord, NC, to learn more about safeguarding your smile with a custom sports mouthguard. Dr. Hill and his team are proponents of prevention to ensure our valued patients enjoy healthy, beautiful smiles that last. We invite you to call us at 704-788-1717 to schedule your appointment today!